Rayna Castillo: The child tax credit is necessary | Opinion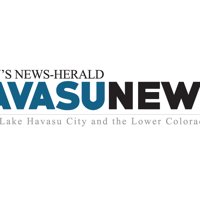 Editor: In the first weeks of the new year, Congress has already failed to represent the interests of ordinary citizens. Due to the Senate's failure to pass the Build Back Better Bill, families did not receive the child tax credit they desperately needed on January 15. These funds would have been used to keep roofs over their heads and feed their children. Instead, Congress is pushing millions of families and their children back into poverty.
Financial hardships have only increased in the age of Covid-19, but out-of-touch congressional leaders believe these hardships are due to individual mismanagement as opposed to their real cause: the inability of political leaders to protect their citizens from the spread of Covid-19 and the exacerbation of poverty. The Child Tax Credit is one of our greatest tools in the fight against poverty, which is why I call on Senator Sinema and Senator Kelly to stand up for Arizona's most vulnerable by voting yes to the Build Back Better Bill and recruiting their colleagues to do the same. Poverty is not an inevitable phenomenon, it is largely driven by the actions (or inactions) of those in power — it is time to use that power for good.
Rayna Castillo
temple